Trust Advanced Automation to get your barcode printers, scanners and mobile computing equipment repaired and back into production quickly. We repair most barcode scanners, mobile computers and barcode printers, for all major brands. Zebra (Motorola / Symbol / Psion Teklogix,, Xplore), Honeywell (Datamax, Intermec, LXE), Sato, Datalogic, Janam, Unitech and more. Expect quick turnaround and affordable repair costs, with transparent and upfront flat rate pricing.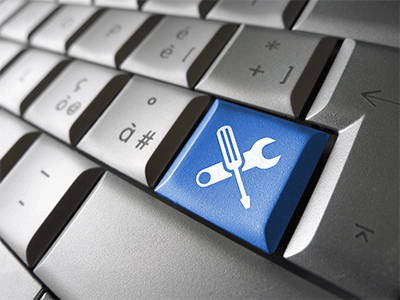 We back up all repairs for 60 days, after the equipment has been returned. This warranty only applies to the original issue and not the entire unit. You can feel safe investing in your repair.
Because not all devices are created equal, each repair must be treated separately. After you initiate the repair request below, our support team will provide you with your anticipated repair costs. You can approve (or deny) prior to any repair work being done.
To get your repair started, please submit the repair form below. Once submitted, you will be contacted by our Support Team to confirm your barcode equipment repair request. You will shortly afterward receive preliminary pricing on what costs are associated with your repair. If you are okay proceeding, we will send you a Repair Authorization giving you instructions on next steps.